OPUS, SINGLE TILE MAGIC
The Opus Collection creates an organic endless Terrazzo pattern with just one single tile. This handmade wooden surface comes completely preassembled, ready to install tile by tile with seamless connection. We have spent many years to revive the wondrous tradition of endgrain to give it a new contemporary life. Ready for this end-grain revolution?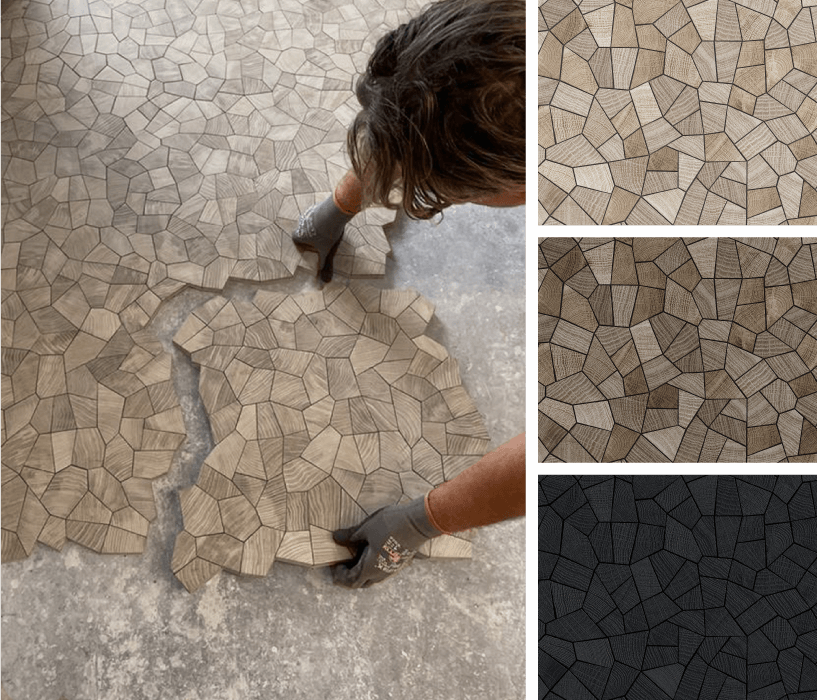 ART BASEL | DESIGN MIAMI
We're grateful for being part of Art Basel | Design Miami earlier this month, where Les Ateliers Courbet unveiled Topographic Memories, a limited series of hand-crafted pieces resulting from a three-year collaboration between designer Raphael Navot, Ateliers Saint-Jacques, Fonderie de Coubertin and Ateliers Courbet. Amongst other selected pieces, Les Ateliers Courbet also showcased our Forêt Collection.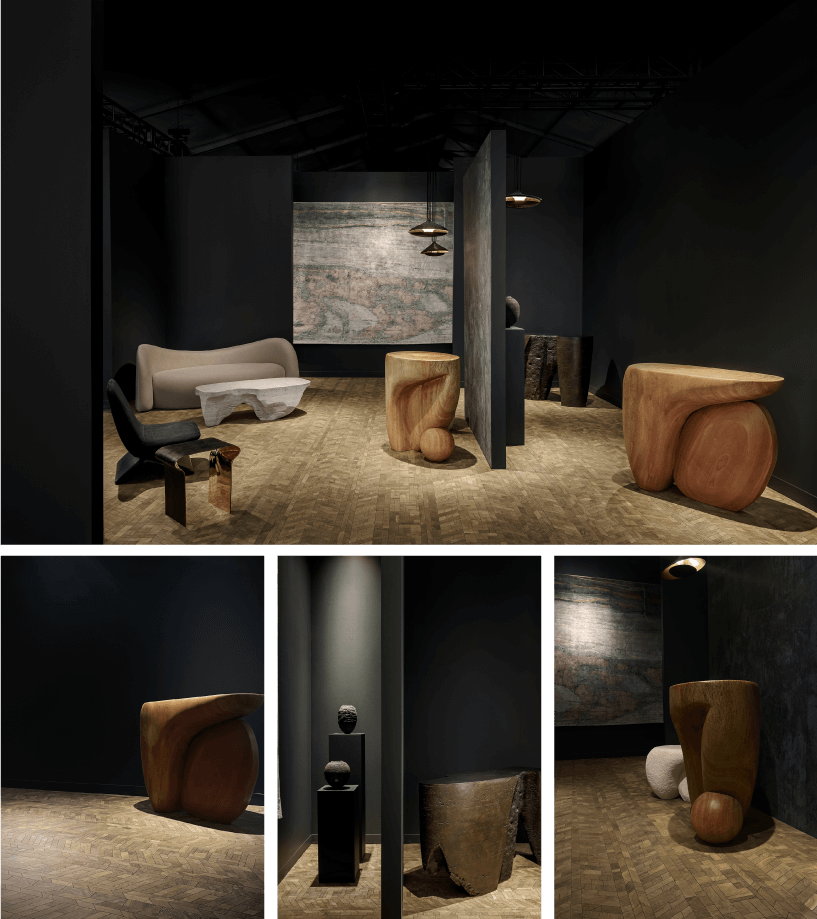 SANLORENZO YACHT by BISMUT
In the SD 118 motor yacht by Sanlorenzo, interior architect Bismut&Bismut showcased our Forêt Collection throughout the yacht. The organised chaos of our Forêt Collection serves as a perfect balance between classic, traditional lines and a contemporary interpretation.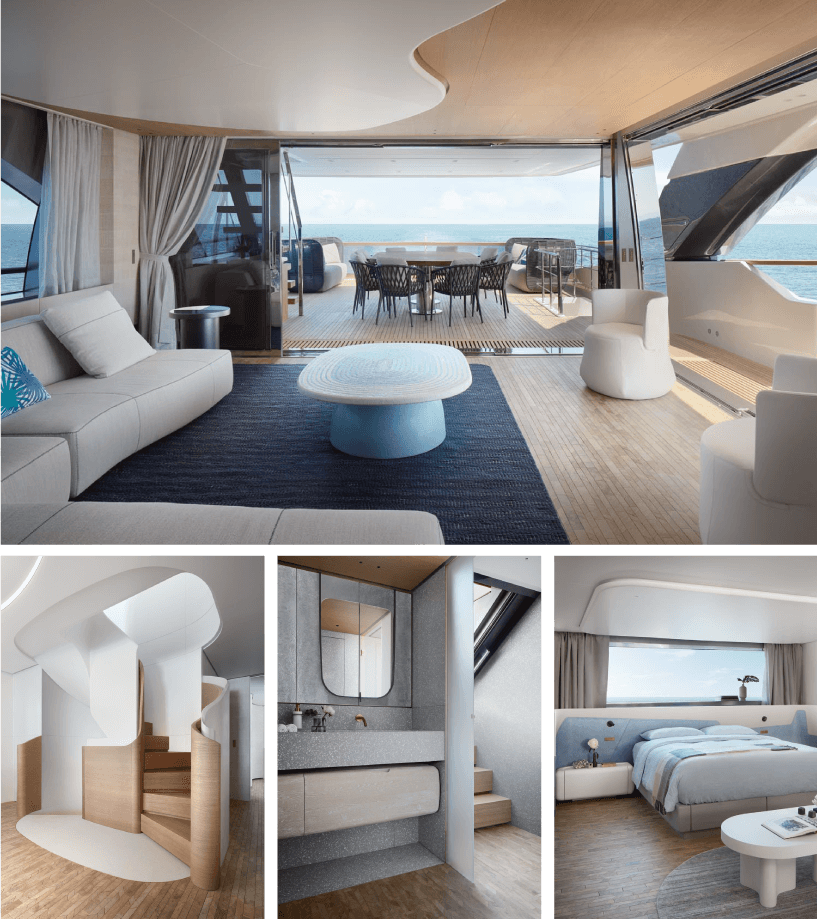 WE DESIGN YOU CREATE
Our collections provide a creative playground for architects which make each project unique! We're proud to have been part of your projects in 2021.
#MerciMerci and looking forward to 2022!