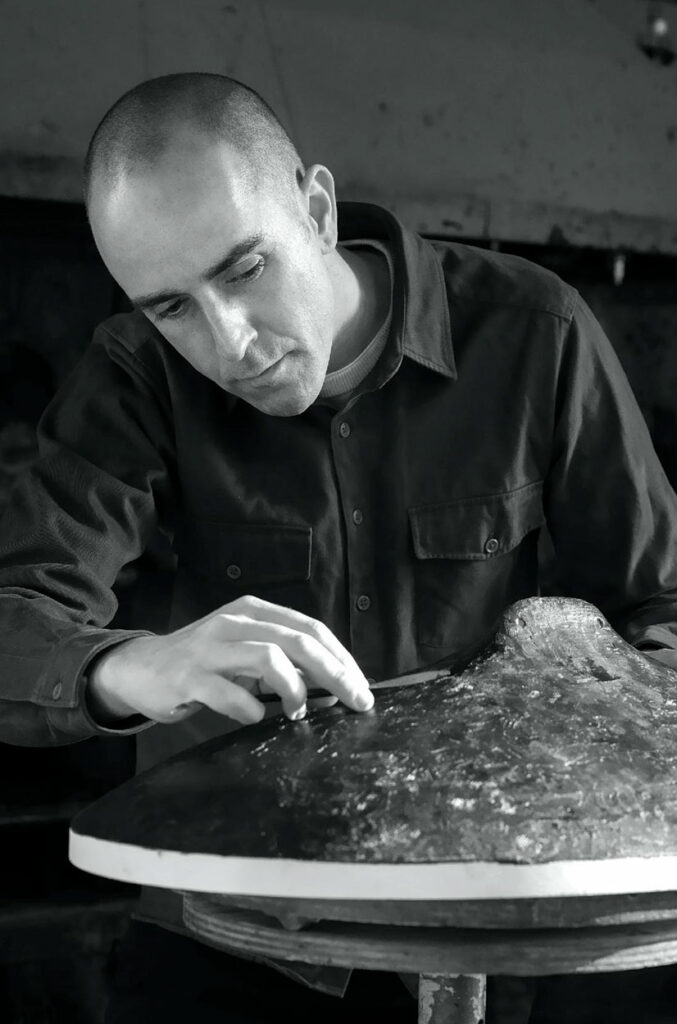 RAPHAEL NAVOT
Born in Jerusalem, Raphael Navot moved to Paris, where he currently works and resides, after graduating from Design Academy Eindhoven in the Netherlands. The multidisciplinary designer focuses on bespoke design commissions and interiors made to measure using time-honored techniques and detailed contemporary 'savoir-faire'.
Navot garnered international recognition with elegant public projects including the Parisian flagship boutique of Japanese brand Pas de Calais, the Hôtel National des Arts et Métiers – a 66 room hotel and restaurant in central Paris – and his most published collaboration with movie director and artist David Lynch for the design of his Silencio cinema and membership club in Paris.
Raphael's work reflects an emphasis on detailed craftsmanship and the design ethos close to the curatorial direction of Les Ateliers Courbet.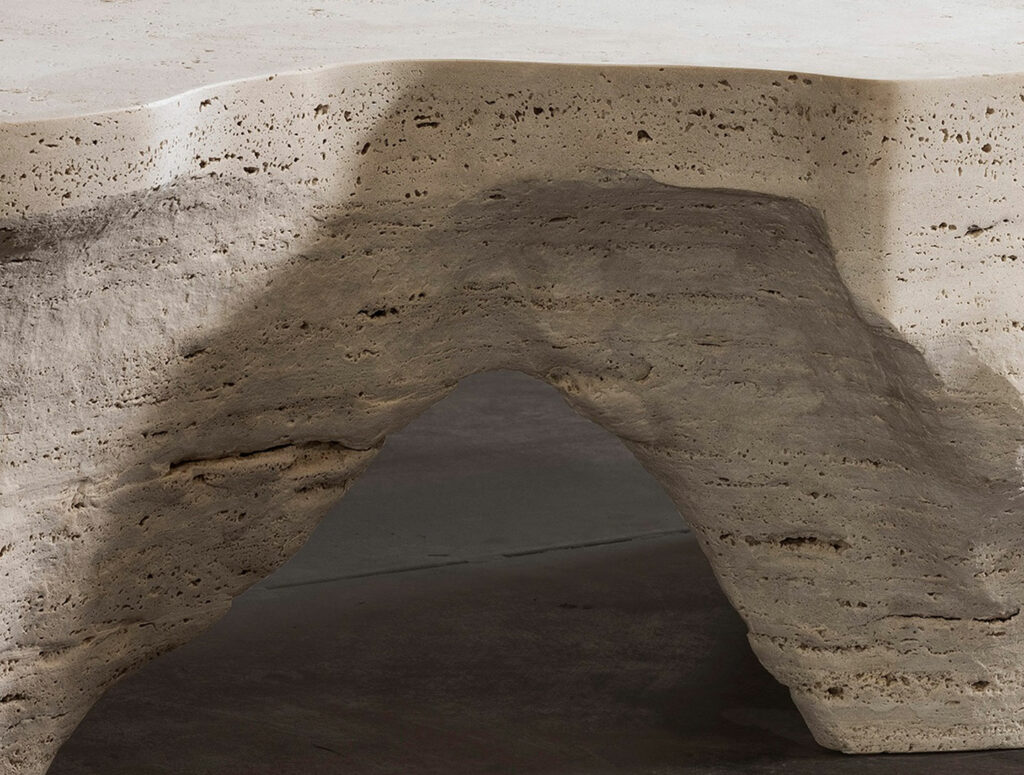 TOPOGRAFIC MEMORIES
While the series' conceptual inspiration has developed throughout the artist's life and career, the Topographic Memories pieces are deeply informed by Les Ateliers Saint-Jacques' rarefied master craftsmanship and the time-honored techniques carried on in each atelier of the revered workshops cooperation located outside of Paris, France. The master craftsmen cooperative foster France's artisanal traditions through its master-woodcraft studio, stone-carving and metalsmithing workshops and its legendary foundry Coubertin.
The designs originate from an extensive two-year-long dialogue between the artist and the artisans. Drawing inspiration from organic, mineral matters, and his 25-million-year-old petrified wood collection, Navot brings his geological research, topographic artifacts and prints to Ateliers Saint-Jacques, inviting each artisan to sculpt Morpheus interpretations of the earth in wood, stone or bronze.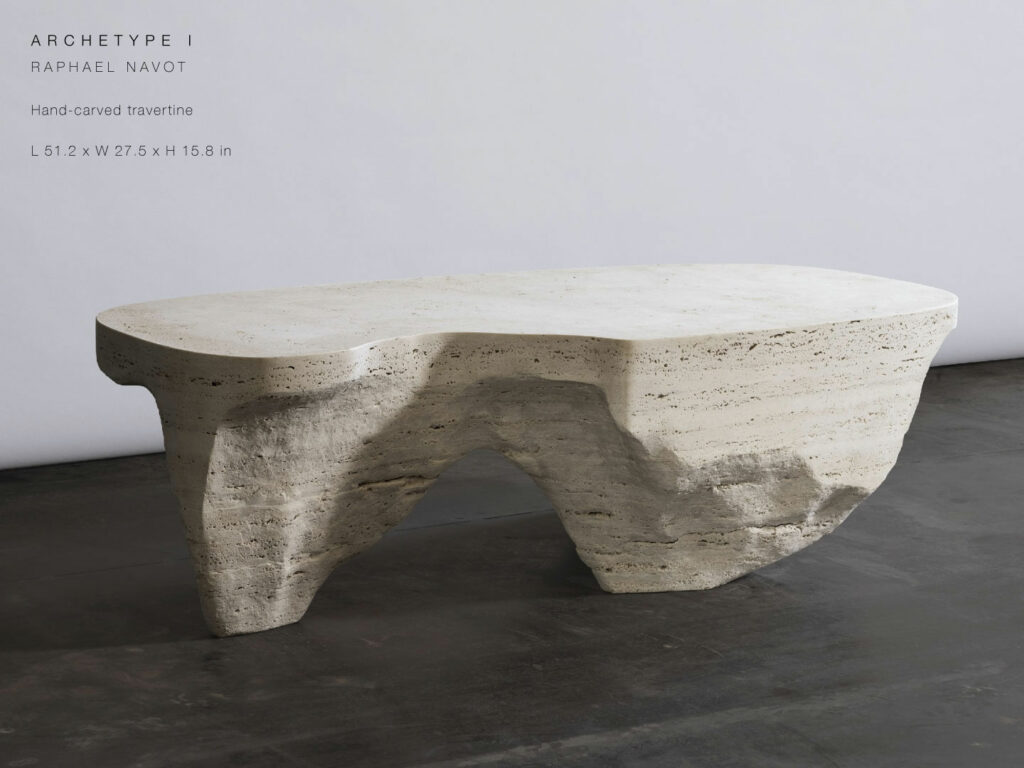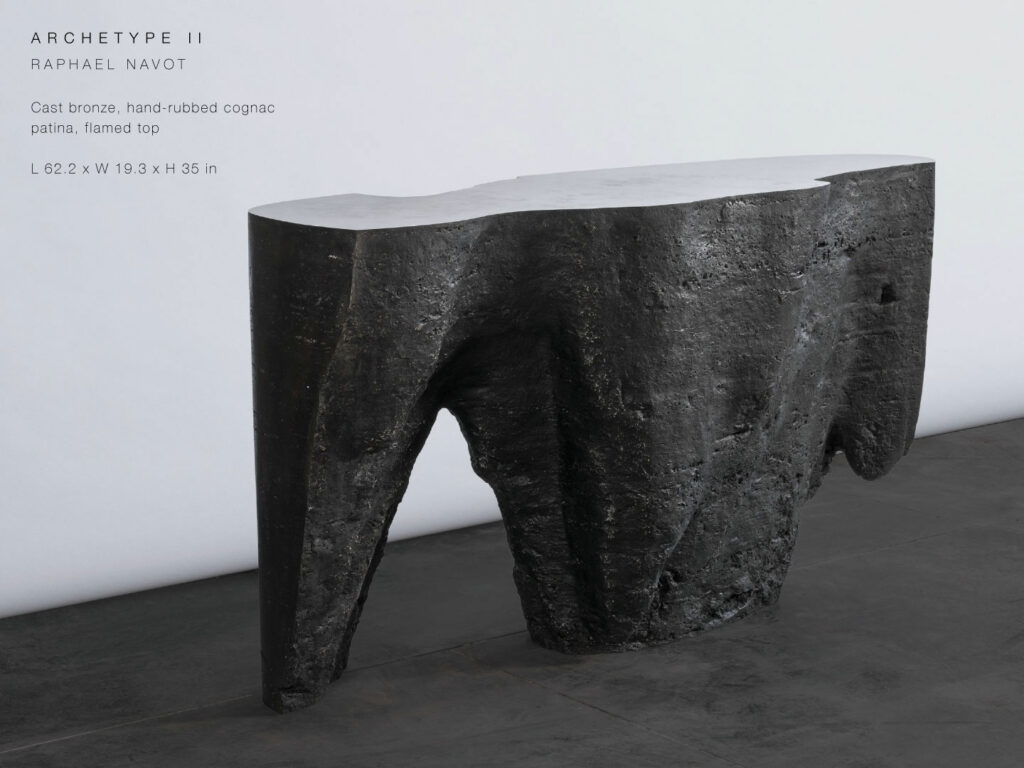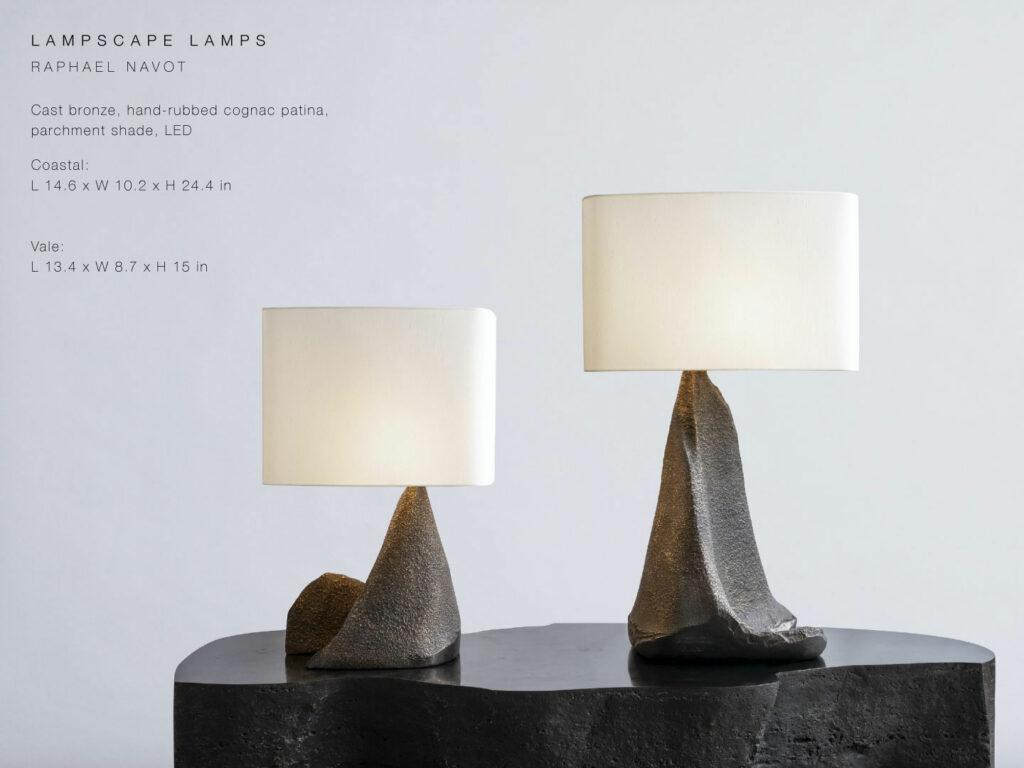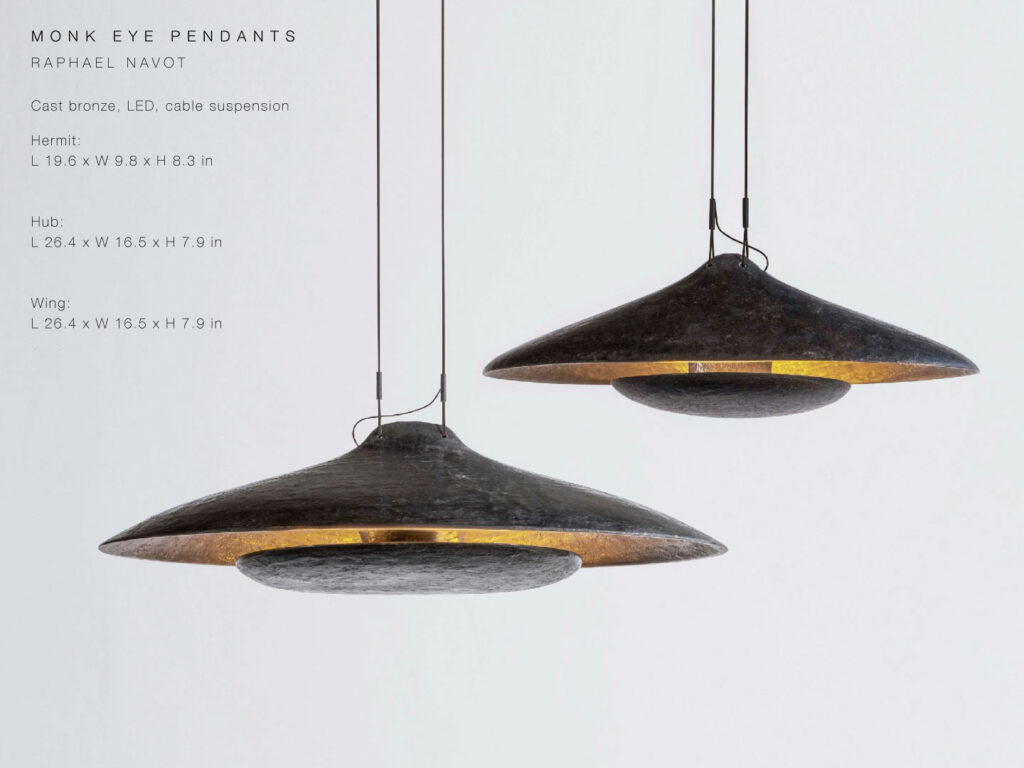 DIURNE
Paris-based artist Marcel Zelmanovitch founded Diurne in 1982 with the original desire to translate his paintings into rich woven mediums. The meticulously hand-woven rugs and tapestries collection has since expanded to a series of fine silk and wool rugs by guest artists as well as made-to-order bespoke rugs. Since its inception, Diurne has drawn inspiration both from historic and contemporary visual arts as well as the extensive hand-knotted rugs crafts legacy.
For over forty years, Zelmanovitch has shown relentless commitment to his team of master rug weavers in India and Nepal, and the time-honored techniques they use for the Diurne collection with the intent to help preserve the traditional weaving practices and the centuries-old legacies they represent.
Each rug results from a subsequent series of detailed traditions; the hand-selected wool, silk, linen and mohair fibers are hand-spun, then hand-knotted and woven by the Diurne artisans. Today Zelmanovitch collaborates with contemporary designers including Mattia Bonetti, Raphael Navot, Marie Bastide, and Luc Deflandre, presenting one-of-a-kind and limited edition rugs alongside his own creations.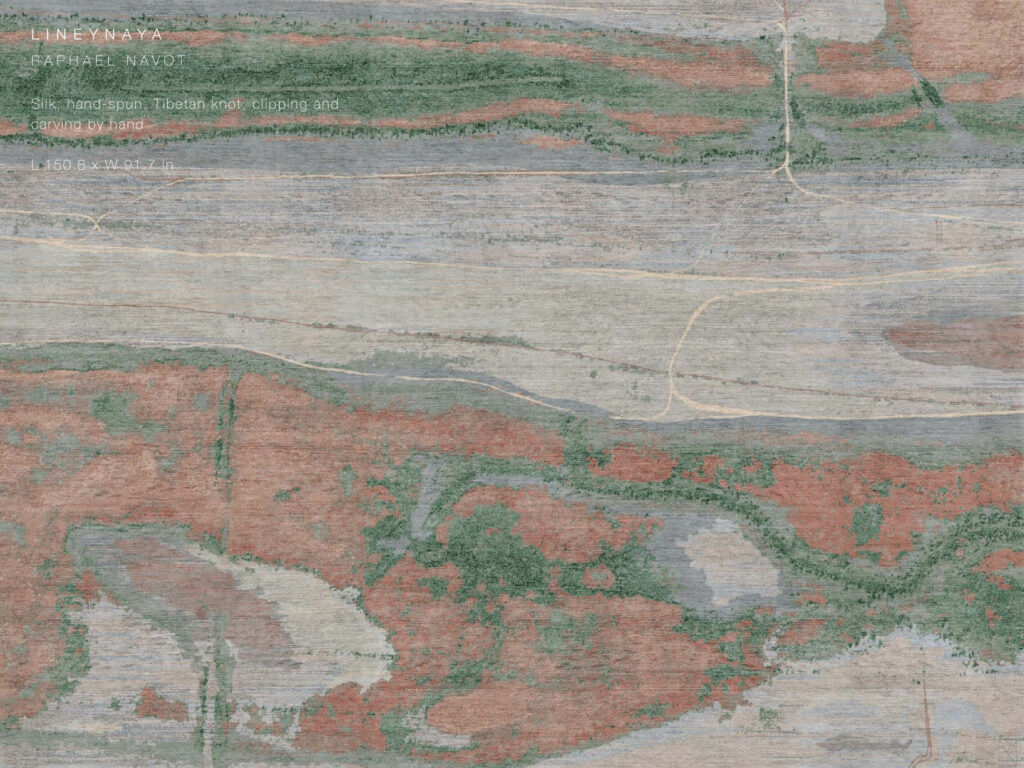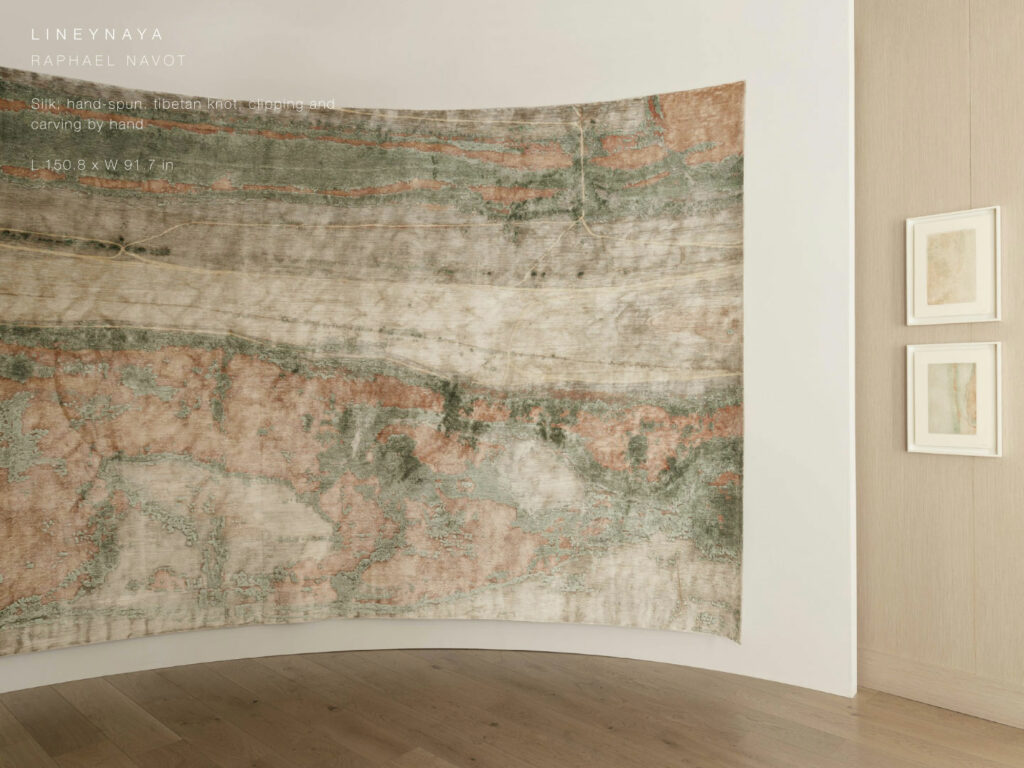 LA FORÊT DE BOIS DE BOUT
La Forêt de bois de bout is an innovative approach to End Grain flooring and wall covering. A challenging merge between high technological know-how and complex aesthetics.
The Forêt collection was created with the intention to revive an ancient tradition that gave way to the widely spread flat grain parquet. The collection focuses on protecting the natural quality and durability of this tradition while introducing an engineered contemporary version that allows an easy application similar to the typical 'groove and tongue' parquet system. As the vertical direction of the fibers makes End Grain challenging to tame, a complex process of drying and fixture guarantees the stability of the assembled floor without compromising the natural beauty of the tiles. The collection encompasses different patterns in variable sizes, from a simple grid, arrow alignment to complex patchwork as well as numerous shadings and custom-made features. The patterns are composed in a repetitive manner, yet introduce a studied irregularity for a natural pattern flow.
About End Grain
End Grain flooring is a traditional method used in the 19th century throughout Europe and America for most factories, museums, bridges and boardwalks. The main reason for which End Grain floors covered such diverse grounds is thanks to one main feature – its strength. Nowadays, we are more likely to find End Grain as chopping boards as the surface withstands pounding and cutting without splintering or breaking. The angle cut allows the growth rings to resist energy shock as well as to improve sound-absorbing qualities. End Grain is made from the cut ends of wood beams, unveiling the dynamic beauty of natural time-seasoned ring patterns.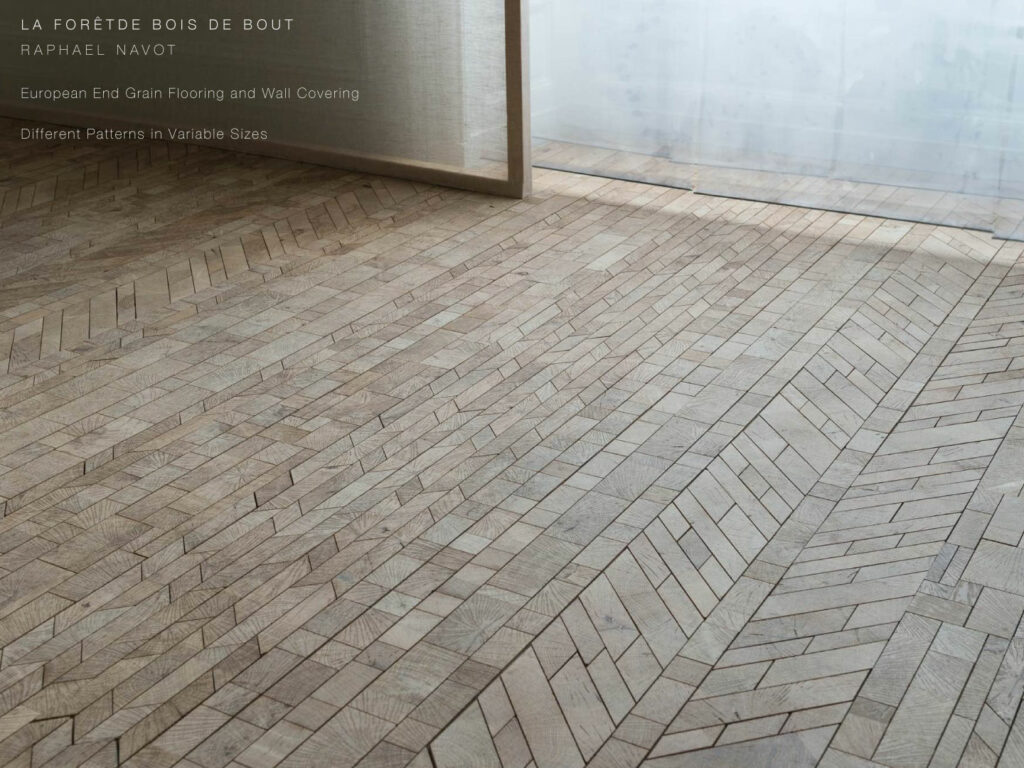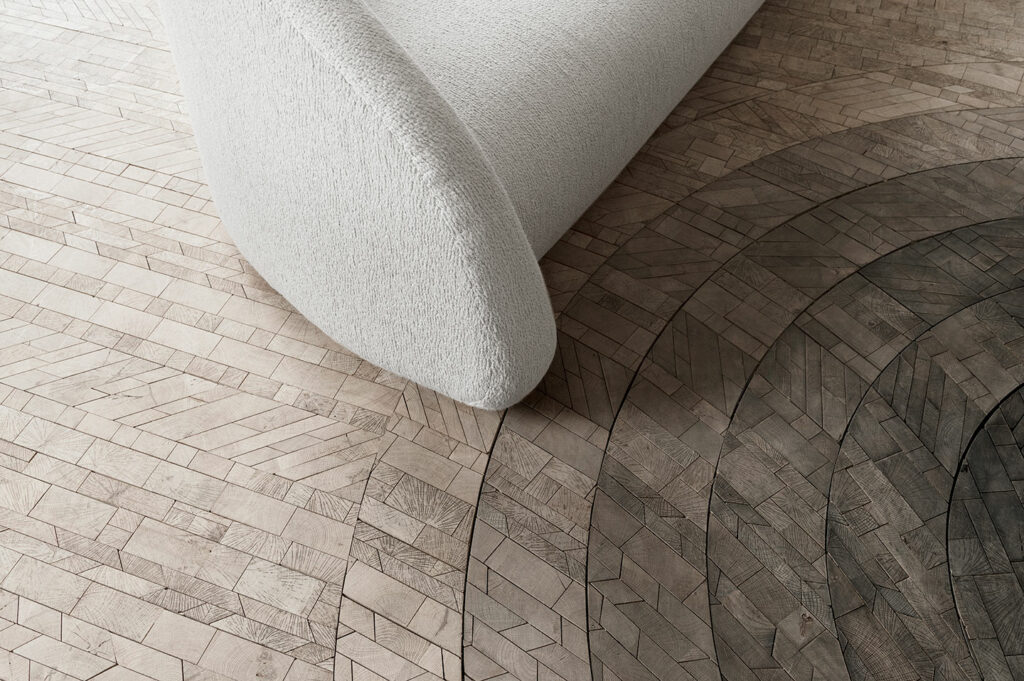 ART BASEL – DESIGN MIAMI
01/12/2021 TO 05/12/2021
BOOTH G20