Butterfly Pâtisserie – Hôtel de Crillon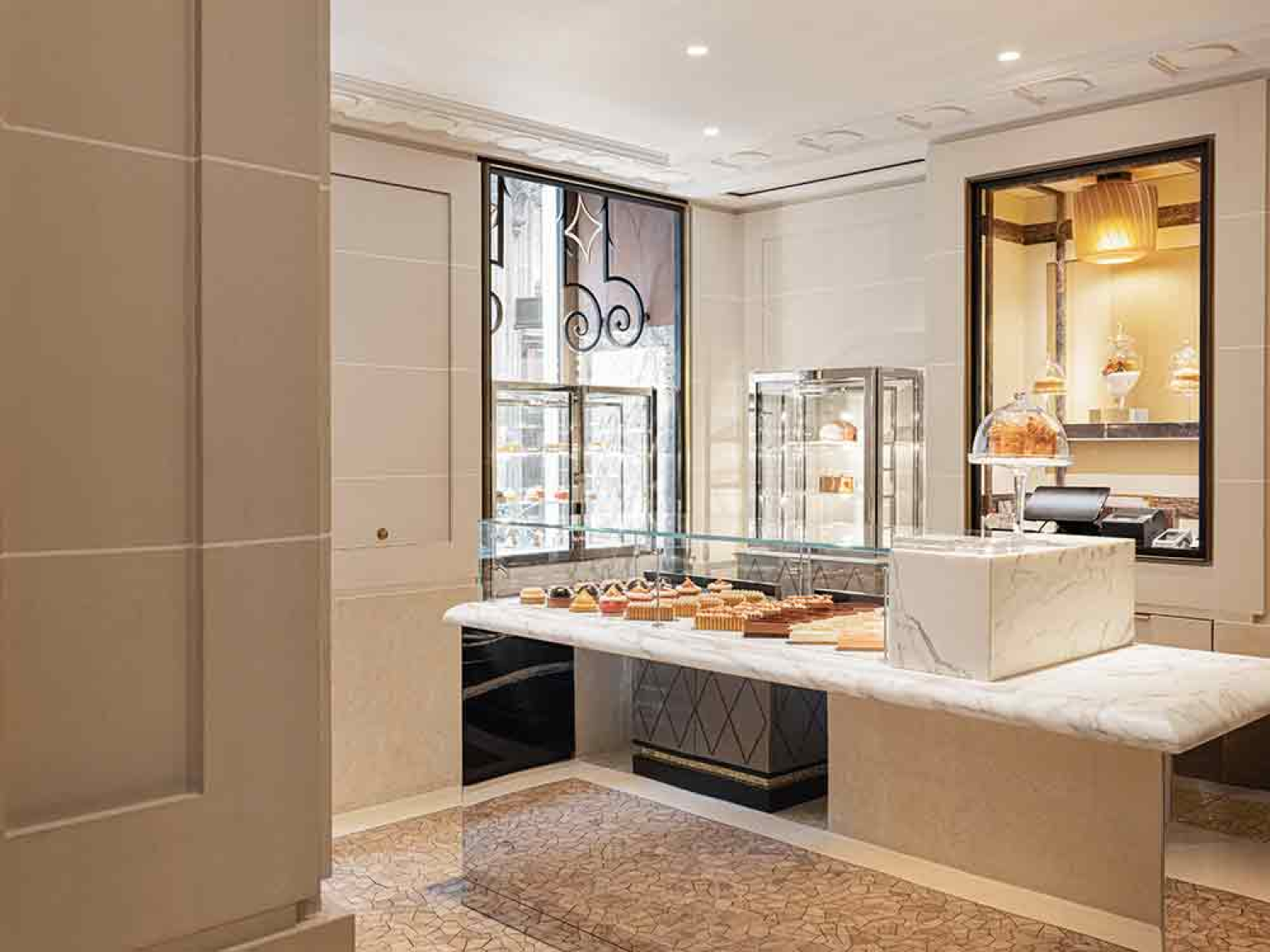 The prestigious Hôtel de Crillon in Paris has opened its very first pastry counter. Butterfly Patisserie has taken up residence in the former souvenir shop of the palace on Place de la Concorde. It's a Rosewood Hong Kong's boutique sweet treat dining concept that made its European debut in 2023. Butterfly Pâtisserie is accompanied by Butterfly Room, both of which have been designed by interior designer Tristan Auer, a long-term collaborator of the hotel. His design is inspired by a gleaming high jewellery atelier setting, by bringing together display cases, soft lighting and a floor adorned with gold leaf pâte de verre glass, marble and our Opus endgrain flooring.
Butterfly Pâtisserie offers creations and a gourmet offer signed by the establishment's pastry chef, Matthieu Carlin, who formerly worked in renowned and Michelin-starred restaurants in Paris. Today, he is the talented mind behind all the sweet creations of Butterfly Pâtisserie.