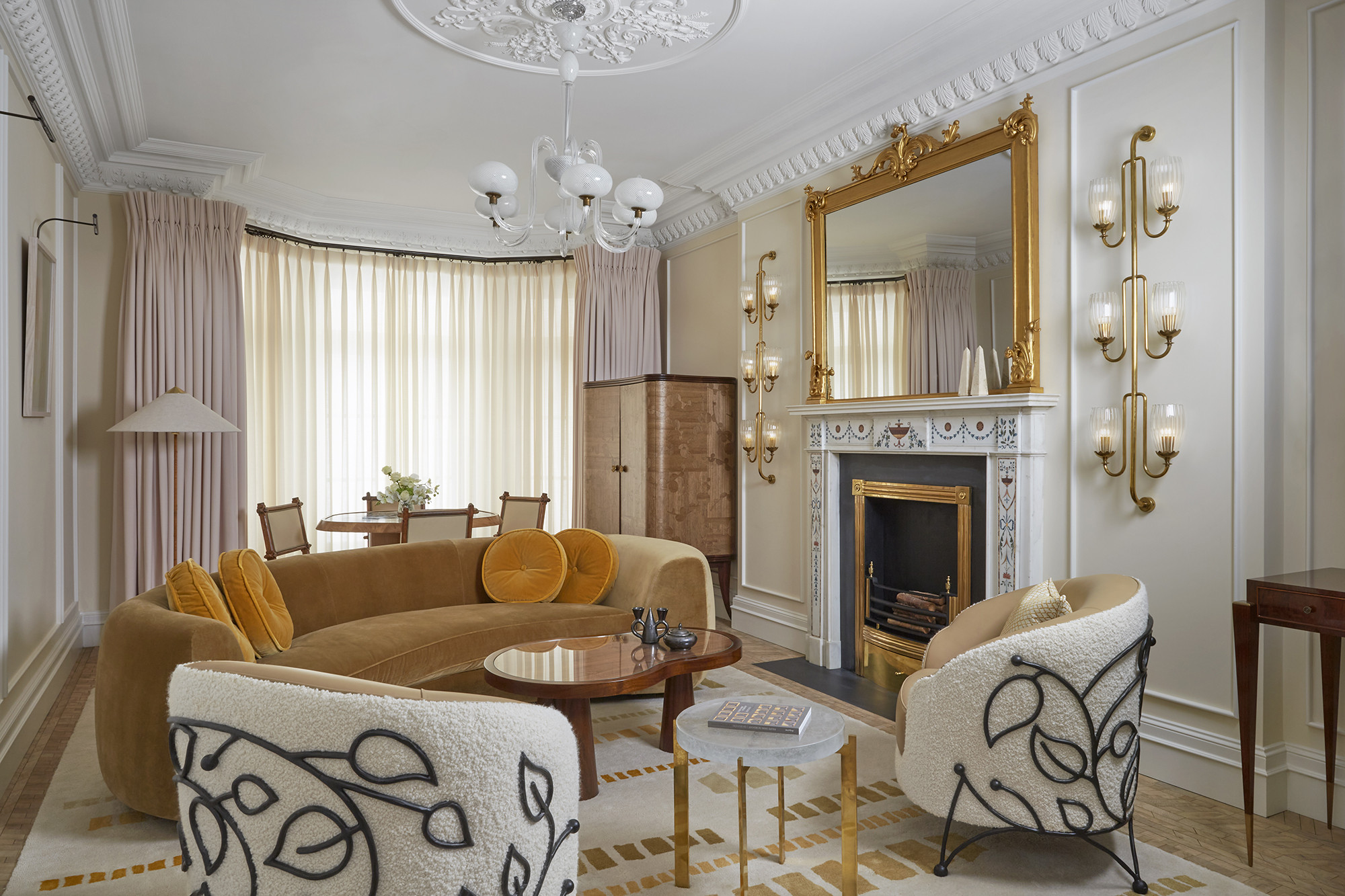 Brian O'Sullivan's architecture and design studio, based in London, is truly extraordinary. One of their recent achievements can be witnessed in this fabulous hotel suite at Claridge's Hotel. The bedroom showcases a custom-designed walnut headboard and side tables, exuding a sense of luxury and refinement. Additionally, an oak and leather dressing room further exemplifies their dedication to craftsmanship and attention to detail.
The color scheme of the living room beautifully unfolds around the captivating fireplace. The living room gracefully embraces shades of pink, coral, light green, and neutral gray, creating an ambiance of elegance and serenity. Within this enchanting space, the furnishings are a harmonious blend of antiques and bespoke contemporary pieces chosen by O'Sullivan's studio.
In addition to the remarkable design elements, Brian O'Sullivan's studio has selected our Forêt flooring, adding a touch of warmth and natural beauty to the space.