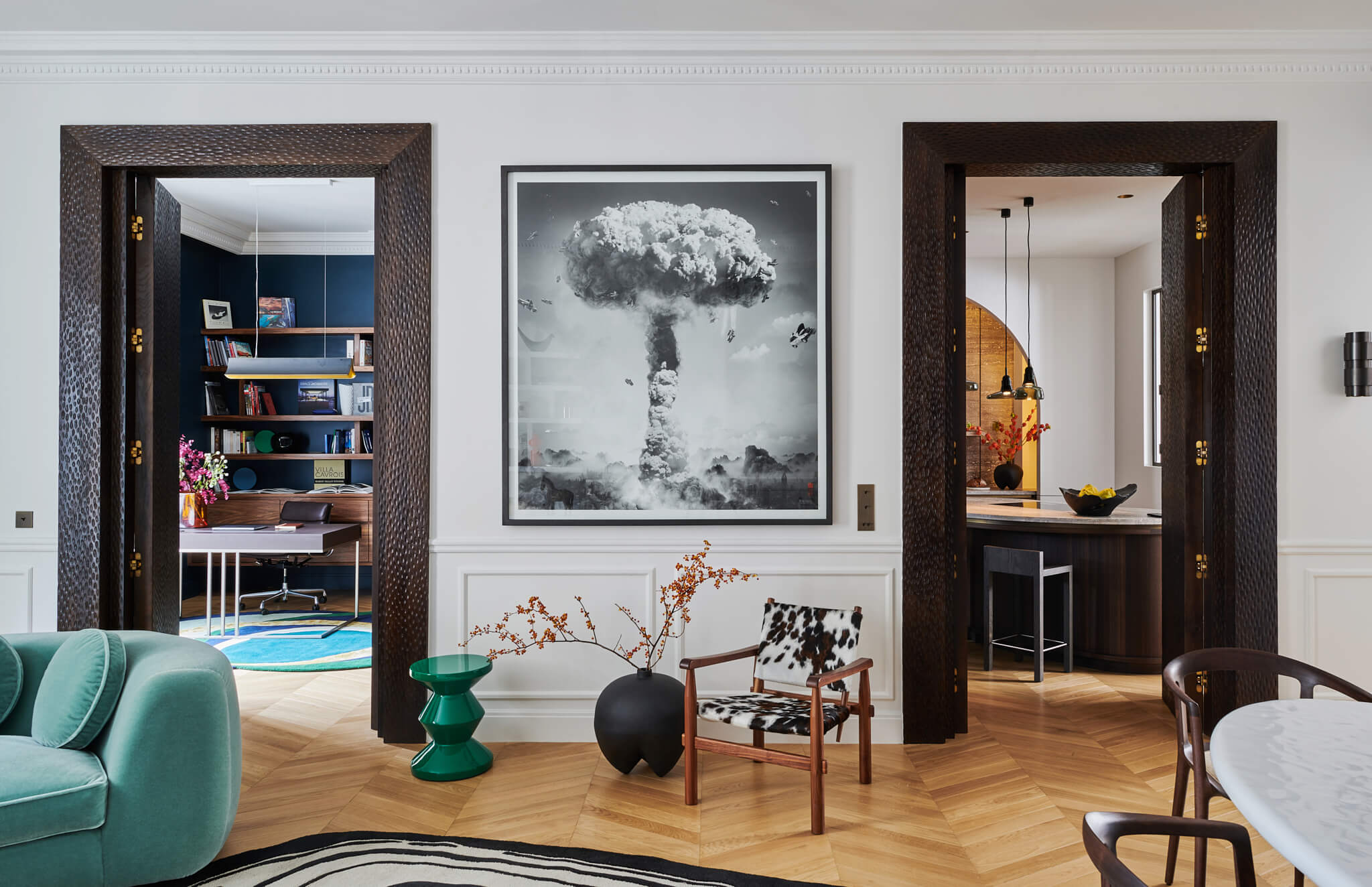 Alexandra Boussagol's remarkable interior design project unfolds within this 135-square-meter apartment, envisioned as a sophisticated haven for an art connoisseur. With an impeccable blend of contemporary aesthetics and artistic nuances, the architect has orchestrated a magnificent transformation of this historic space into an elegant and luminous contemporary pied-à-terre.
In this breathtaking interior, every element bears testament to the artful fusion of exceptional craftsmanship and the appreciation for raw materials. The original oak staircase railing echoes a sense of heritage, while our Forêt Twirl plays a captivating dance with the interplay of light.
Throughout the rest of the apartment, a harmonious continuity is achieved with the use of our Classics Miel Doux. This choice of flooring encapsulates both the elegance of timeless design and the warmth that welcomes inhabitants and guests alike. The honeyed tones of Miel Doux interact with the surrounding elements, creating a sense of cohesion and inviting comfort in every corner of the space.