---
Wood has played an important role in the history of civilization. Humans have used it for fuel, building materials, furniture, paper, tools, weapons, and more. Demand for soft and hardwood continues to increase annually. Therefore, la maison Oscar Ono Paris only chooses to work with wood from sustainable forests. However, a very peculiar set of trees were about to go extinct at the end of the seventies, were it not for Santa Cruz architect Michael Primack and a group who called themselves "Commando Gardeners".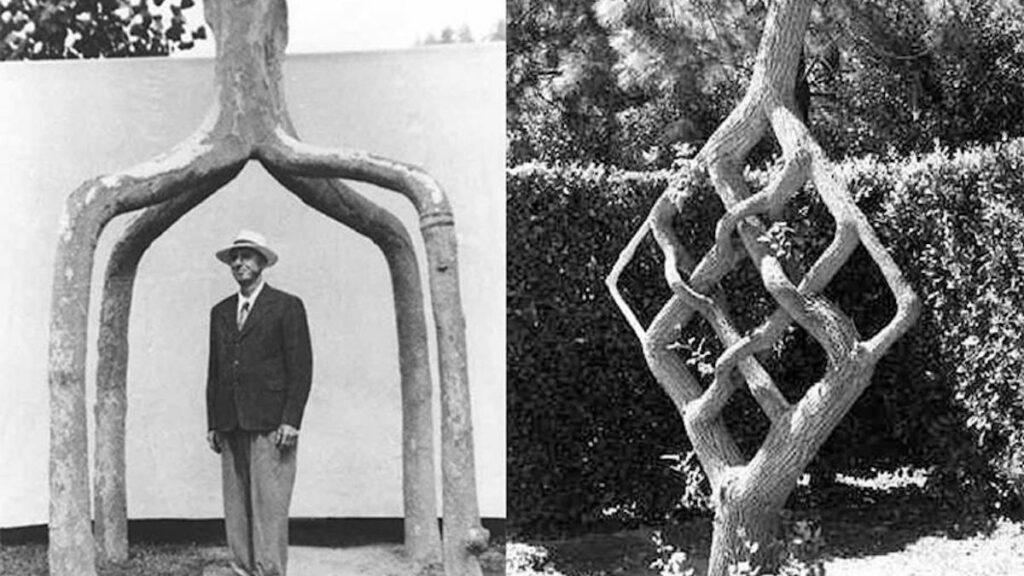 The tree whisperer
About a 100 years ago, there was a man named Axel Erlandson who took up the hobby of bending and shaping trees in such a way, that as they grew they took on most interesting forms. Straight tree trunks and branches were carefully bent, rather than cut, and became complex and compound designs in shapes like hearts, lightning bolts, basket weaves and rings.
Erlandson claimed to be divinely inspired and spent over 40 years of his life shaping and grafting the bodies and arms of trees. He could control the rate of growth, slowing it down or speeding it up to blend his designs to perfection. When asked how he managed such marvelous results he simply said "I talk to the trees".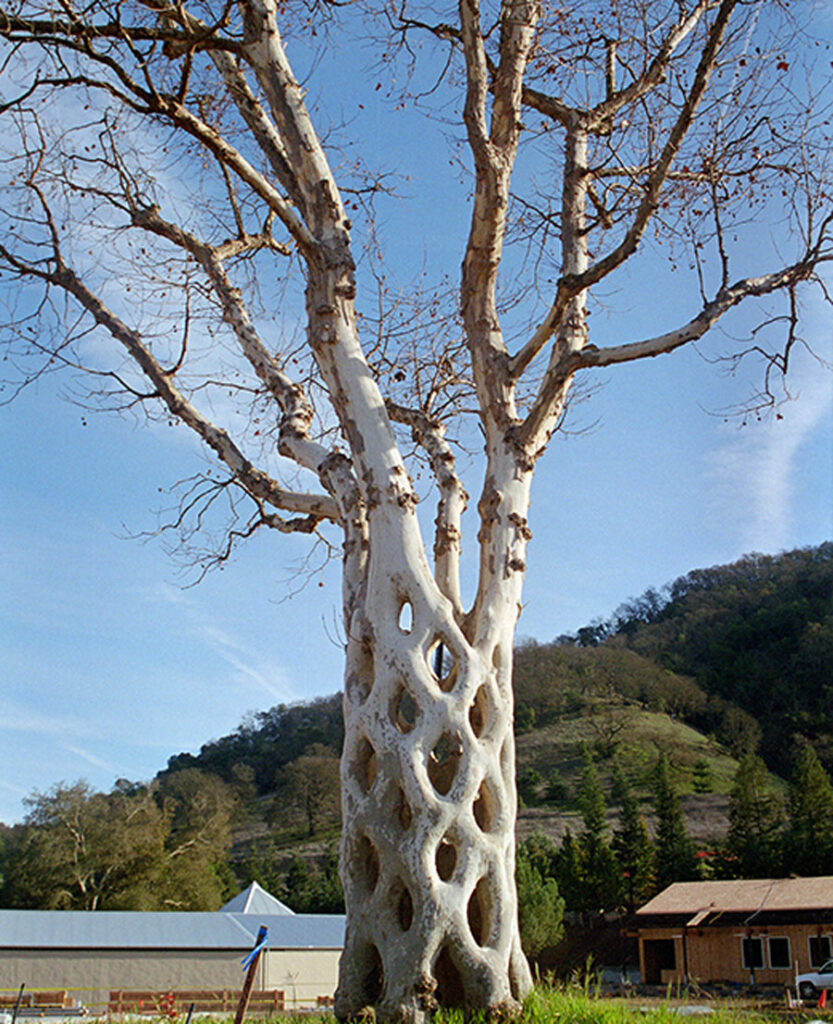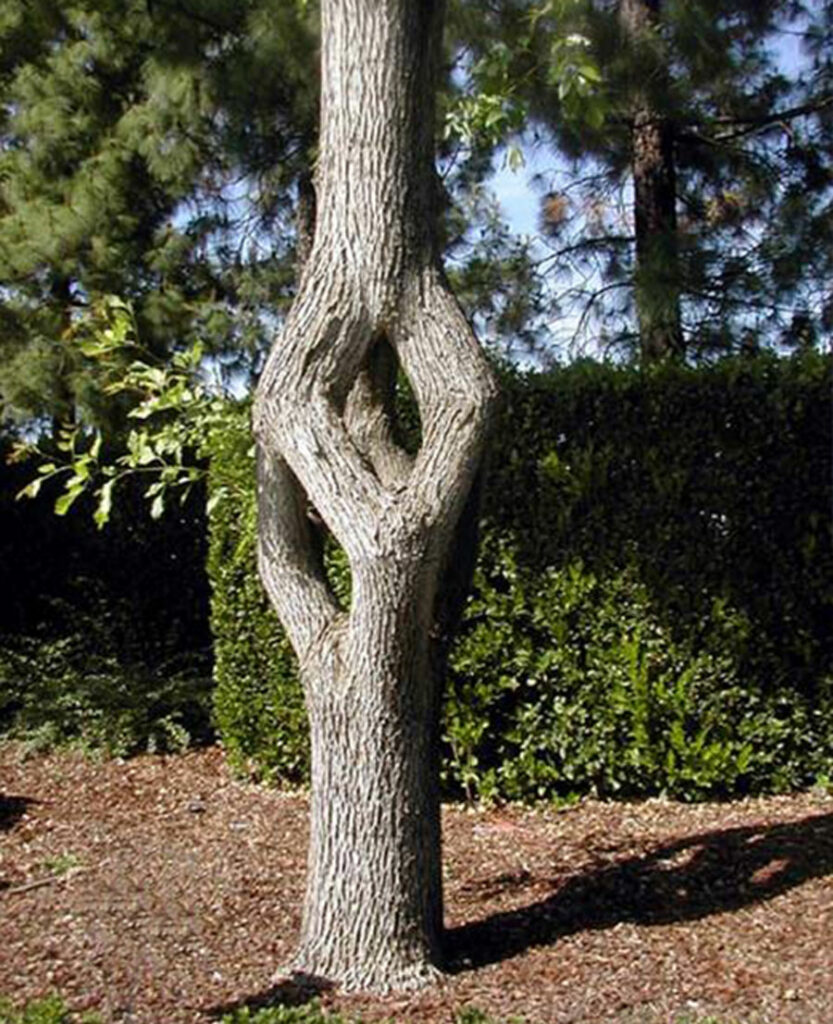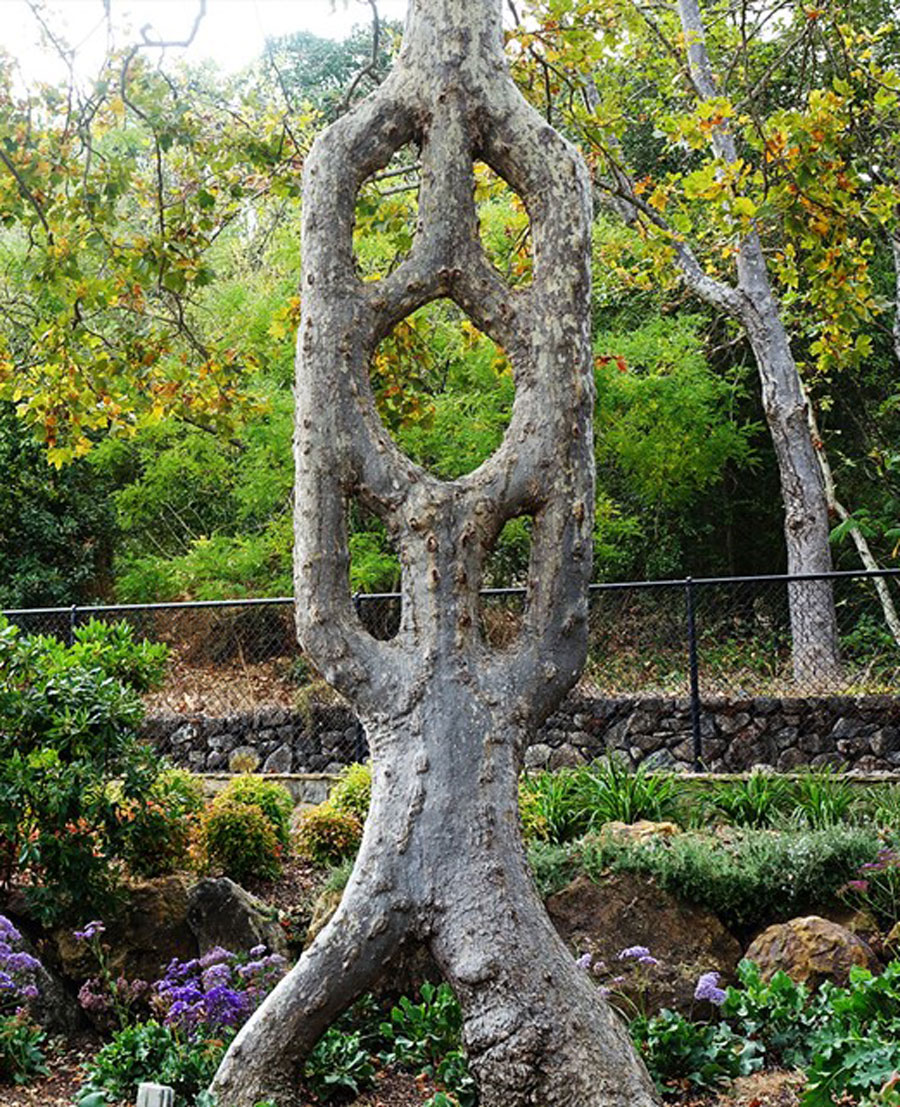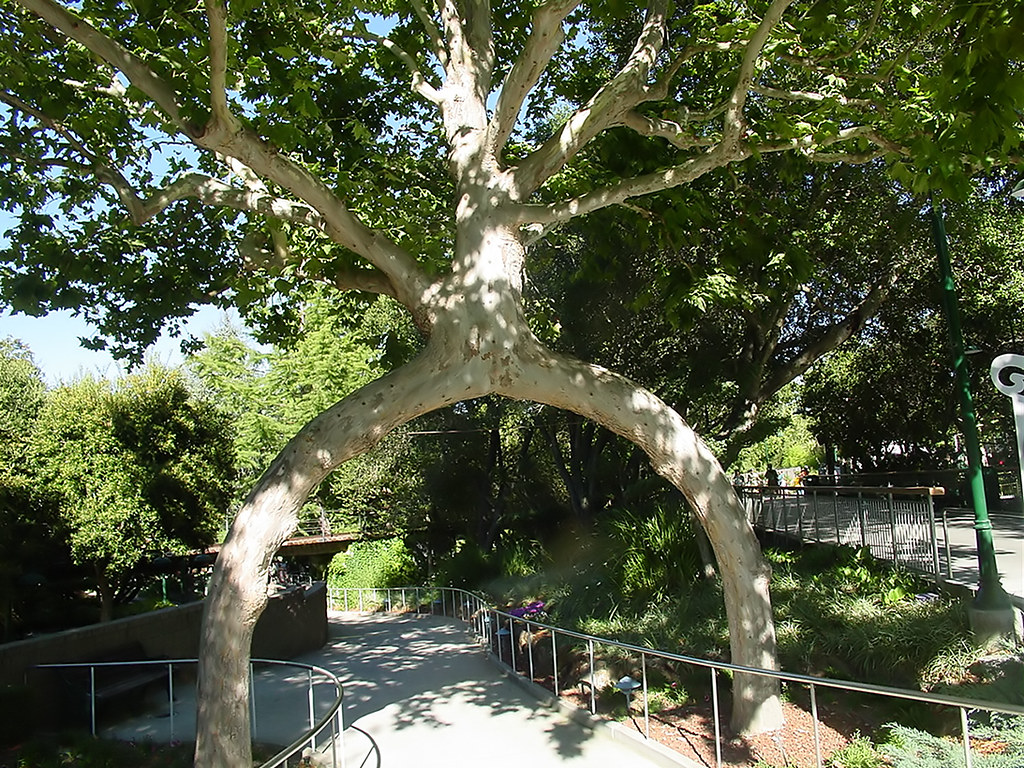 The tree circus
In 1945, Erlandson's daughter and his wife visited the ocean near Santa Cruz, California, where they saw people lined up to pay to see such oddities as tilted buildings at the Mystery Spot. After returning home, they encouraged him to start making money out of his hobby in that area. Axel bought a piece of land and replanted the trees there. One year later, he opened the "Tree Circus" so locals and tourists could experience the wonder of the "World's Strangest Trees."
He ended up making over 70 unique trees, before his health declined and he had to sell his beloved property. Meanwhile, his trees had already built up notoriety all over the world. His work got featured twice in Ripley's Believe it or Not and from then on was featured in several publications around the world.
A rescue mission
The tree circus fell into the hands of many owners. Around 1976, it was owned by a developer who was only interested in the land and not the trees. Due to neglect, the trees were slowly ailing. Luckily, a rescue mission was mounted by a group of "Commando Gardeners" who saw the interest and value of the bizarre collection. They included then young architect Mark Primack who cataloged the collection and helped buy the trees from the developer.
To this day, there are still 25 of these trees alive and visible to the public in Gilroy Gardens. Planted in different areas of the 536-acre park, the trees are part of founder Bonfante's vision to inspire and educate young people about the natural world around them.
Inspired by this story? Implement hardwood in your own designs from one of our four collections: Opus, Forêt, Classics, Basics.